I rarely ask people to donate for any cause, so when I do, it's because it means something to me personally.
My friend Shari could use your help
Shari Aldrich and I went to massage school together. We both had day jobs in the tech sector and we were both burnt out. We worked all day, went to class every night, got home late. Shared sleep deprivation is a great bonding exercise.
A couple of years ago, Shari bought the massage school, Bodymechanics, and she has spent the last couple of years growing that business. She bought a new building so she wouldn't have to keep moving every time a lease ran out. She started a fitness boot camp. She increased the classes to 3 a year. She grew her clinic to include more healthcare providers. It's been a long, and stressful couple of years for her.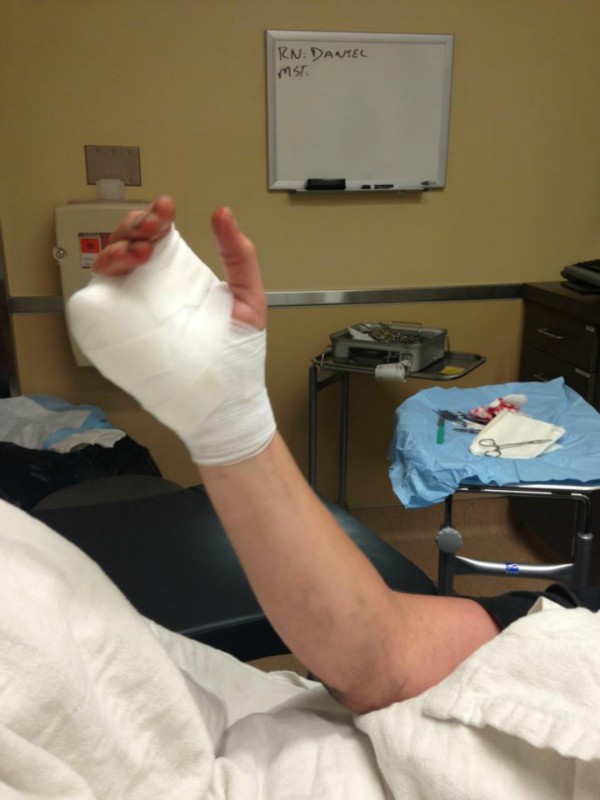 A couple of weeks ago, Shari participated in a "Tough Mudder" obstacle race. She's into fitness. She likes to have fun. She likes to push herself. So it seemed a natural fit for her.
During the race, her hand got caught on an obstacle and, to spare you the gory details, she lost the pinky of her right hand. She's right handed.
She's had a couple of surgeries. The initial amputation of the finger and this week, she had a Ray Resection. She's now 9 fingered.
She won't be doing any massage for the next couple of months. She's got a lot of healing to do. She's got a lot of rehabilitation to do. This is a big hit to her income at the same time she's taking a bit hit in medical expenses. Plus, she's having to pay for people to teach the classes she normally teaches. It's a big hit financially.
So, I'm asking that, if you have a few extra bucks and would like to contribute to a good cause, Shari could use your help. Her daughter Hayley has setup a contribution fund on GoFundMe. I would consider it a gift to me if you could donate even a couple of dollars to help Shari out.
And if you can't donate, send her some healing thoughts.
Thanks for reading.